2.  PLAYING EQUIPMENT - CORNHOLE BOXES AND BAGS

A) A Cornhole Platform should be 48" X 24" and made of wood.

B) The hole for the board needs to be 6 inches in diameter and 1 ft from each side of the board.

C) The cornhole bags will be 6" X 6" and weigh between 14 and 16 ounces

3.  THROWING DISTANCE

A) The distance between cornhole platforms will be 27 ft makeing the throwing distance roughly 30 ft.

4.  PLAY OF THE GAME

A) The game of
cornhole
can be played with either 2 people or 4. Singles involve both participants playing from the same side. Doubles is played with partners standing on opposite sides.
B) How Cornhole is Scored.

(I) In the hole -- If the bean bag goes into the hole on the platform, 3 points are scored
(II) On the cornhole platform -- If the bean bag lands on the platform, but does not go in the hole, 1 point is scored
(III) Off the cornhole platform -- If the bag doesn't go into the hole or land on the platform, 0 points are scored
C) The throwing of the bags will be alternated until all 8 bags have been thrown. The scores of both teams will then be added up and the difference will be totalled up. The points of the lower scoring team will be deducted from the higher scoring team.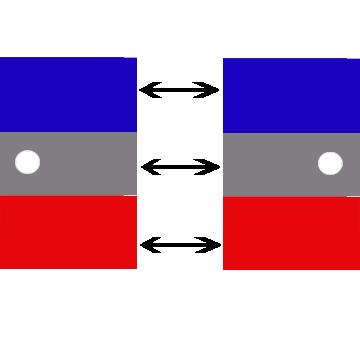 1.  COURT LAYOUT

A) Cornhole / Bag Toss courts are to be 10ft wide X 45 ft long. Each court will consist of two cornhole boards, 8 bean bags, a pitchers box and foul lines.

B) Pitcher's Box - This section is where players will be throwing the cornhole bags from. Each box is to be 4 ft wide X 3 ft long.

C. Foul Line - These are imaginary lines from the cornhole to the opposite cornhole board.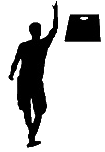 Rules of Cornhole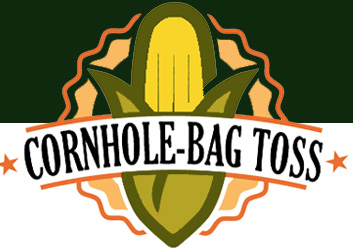 10% off entire order. Use Promo Code "bagtoss10".