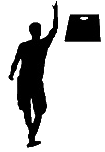 Tailgate Game
A fun tailgating game to play
Tailgating is an american pass time where people get together to enjoy social and sporting events. Next time you go to a football, baseball, basketball, ect...event, check out the people hanging out next to the stadium. Most likely they have been there for several hours drinking, grilling and playing games. One game in particular that is increasing in populariy is the game of cornhole.

The tailgating game cornhole involves tossing bean bags at boards 25-30 feet apart from each other. The objective is to get the cornhole bags into the holes cut out in each board. You will need 4 players in order to play this game along with eight bags. Each team of two takes turns alternating throwing bean bags. When all eight bags have been tossed, the scores are tallied and the next side begins. To keep score:

Anytime a bag lands on a board, it is 1 point. When a
cornhole bag
lands on the board and goes into the hole, it is worth 3 points. When all eight bags are tossed, the points are added up. The team with the higher points subtract their score by the lower teams points and that is their score for that round. The team to get to 21 points first wins the game.
This tailgating game is a quickly growing sport at all stadiums. Go ahead and give it a shot. The next time you see someone playing
cornhole
, jump on in. You may be the next champ.
| www.cornhole-bagtoss.net |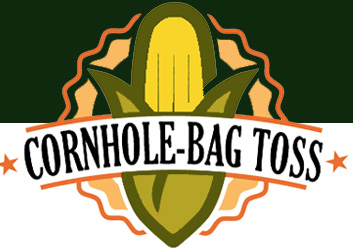 10% off entire order. Use Promo Code "bagtoss10".